AudioEye
AudioEye is the industry-leading digital accessibility software solution provider, delivering web accessibility compliance at all price points to businesses of any size. Solutions range from do-it-yourself tools to the market's only fully-managed service.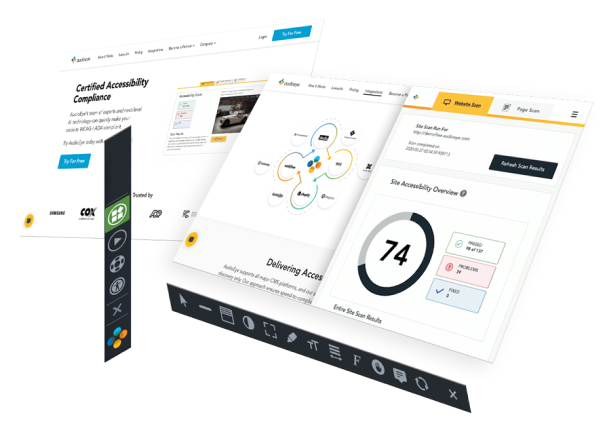 Second Quarter 2020 Financial Results
117%
Total revenue increased 117% to a record $5.3M from $2.4M in the same period a year ago.
$1.6M
As of June 30, 2020, monthly recurring revenue (MRR) was about $1.6M, an increase of 105% on a
​​​​​​​year-over-year basis.
Executive Team
David Moradi
Sach Barot
Dominic Varacalli
Joel Horwitz
Bryan Rodrigues
BOARD OF DIRECTORS
Dr. Carr Bettis
Jamil Tahir
Tony Coelho
Marc Lehmann
Recent NEWS
AudioEye Reports Second Quarter 2020 Results